About us
Company: MYPROTEX JAPAN G.K.
Store: MYPROTEX
CEO: Freddy Takada
Manager: Veronica Takada
Address: Aichi-ken Toyota-shi Kosaka Honcho 1-5-5
Call Center: 050-6860-5074 Fax: 0561-34-3077
Office Hours: Monday to Friday from 10 am to 5 pm
(Closed on Saturdays, Sundays and Holidays.)
Story of success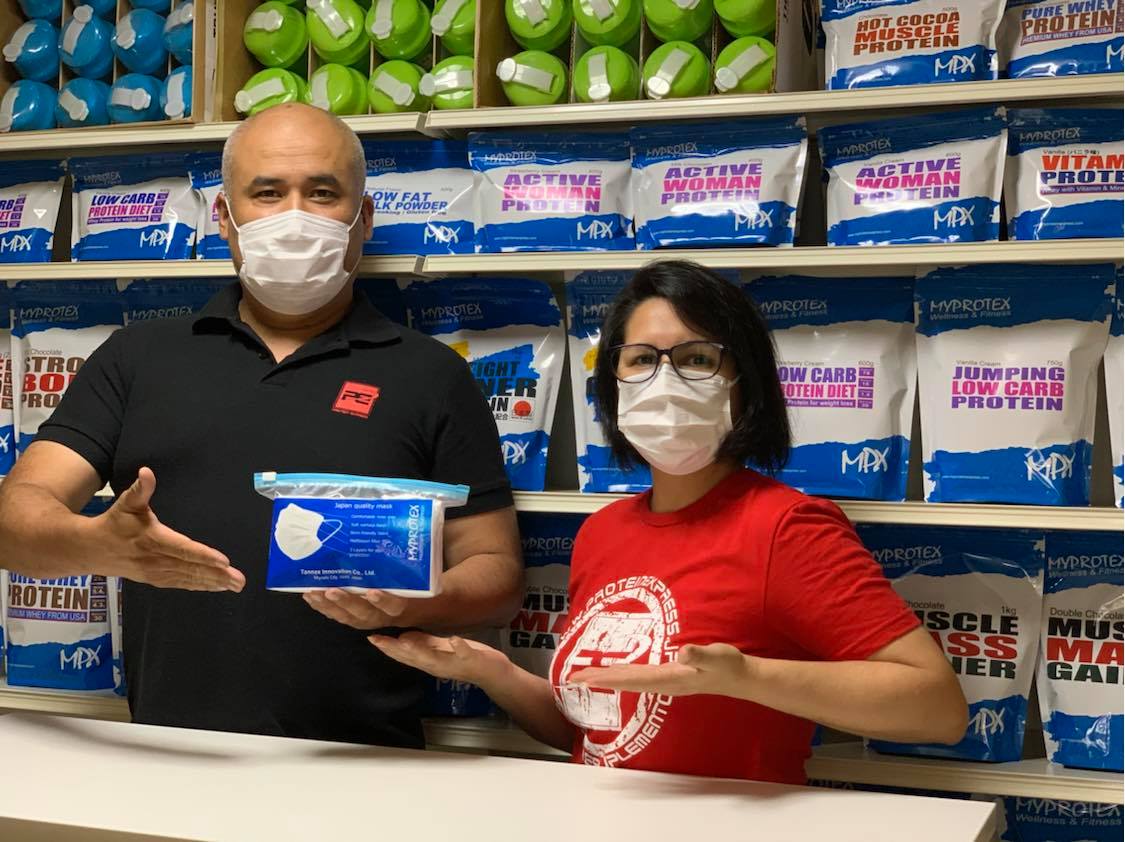 Now with 45 years old, Freddy Takada, like many Latin Americans, has come to Japan to work, when he was 20 years old, with his 2 younger brothers. They have come to Japan with a purpose to work for 2 years, so they could help their parents financially.

 His start in Japan

When he was still working in a Japanese factory, he created e-commerce Protein Express to sell products online, so he could work at both. However, after working for 6 months, he decided it was time to focus 100% on his business; thus, he quit the factory and created an office in his apartment.

 The economic crisis in 2008

In 2008, when the great shock called "Lehman Shock" struck Japan economically, a great part of the Brazilian employees were fired. This provoked a return of a big part of the Brazilians' community. "It was moments of difficulty, but we could surpass it by cutting off a great number of our expenses," said Freddy.

 The economic crisis in 2011

When things were on the right path that we had been desired and worked for so long, in 2011 a forceful earthquake ( Higashi Nihon) occurred, as we all remember, it, again, made the economy decrease. Therefore, a lot of Brazilians, once more, left Japan, and Freddy had to cut some expenses again: leaving just him and his wife, Veronika, working for the company to return its growth.

Because Brazilians consumers had decreased in numbers, they start selling online at Amazon, Yahoo, and Rakuten.

 Freddy is formed in Industrial chemistry and also studied nutrition for 2 years. He has finished a course of Personal Trainer certified by the IFBB. His qualifications have helped him to have a base to develop his business.

 The release of MYPROTEX PROTEIN

In 2019, we were able to concretize a dream that we had been desiring for so long: the creation and release of our own branded products. By using imported materials from USA, we manufacture our products in Japan, obeying laws of substance use, additives, and aliment, etc.
Established MYPROTEX JAPAN GK
A sales company dedicated to the My Protech brand was established on January 13, 2022.